Your boutique interior design studio
Do you dream of a home that's filled to the brim with the perfect blend of colours and textures?
That indulges your senses at every turn, providing you with little pockets of beauty and peace among the mayhem that is real life.
Sounds amazing doesn't it? But creating your ideal space takes time, it takes patience and it takes an experienced eye with an understanding of how to mix patterns, colours and materials.
Let me take the pressure out of difficult design decisions and give you the home you've always wanted, but never believed you'd be able to create.
A professional eye on style
Hi, I'm Kay James.
An award-winning interior designer with a personal touch
I know what it feels like. You want to create a space to live in, to relax in and entertain in. Somewhere that's just a little bit special, a bit different to the norm. But you're nervous about making the right choices and bringing all your ideas together. You're going around in circles, unsure about where you should start.
Work with me and worry no more. We'll explore your home together so I can learn about the way you live and the styles you love. Then I'll work tirelessly to create something that will make your heart sing and your guests green with envy. What's more I'll make it my mission to ensure you enjoy every part of the journey.
Over the years I've developed a reputation for helping my clients be just that little bit braver when it comes to introducing colour into their homes. But don't worry, I'd never push you into something you're not ready for and I'm equally happy working with a neutral palette.
And because I only take on a small number of projects at any one time, you can be sure your home will receive the attention it deserves. After all, the only way to get an extraordinary result is to provide an extraordinary level of service. It's this ethos that lead to K Interiors being awarded Best Solo Interior Stylist – South West England in the 2019 Build Home & Gardens Awards.
As seen on DIY SOS
In March 2019 I had the privilege of working with the styling team on an episode of DIY SOS. Filmed in Weston-Super-Mare, Nick Knowles and the team renovated a four-bed semi for a deserving family, and I was thrilled when they asked me to be involved.
It gave me a chance to meet fellow colour-enthusiast, interior designer Sophie Robinson and create a wonderful, bright interior in the new space. And it reminded me of all the reasons I love doing what I do.
Many of the clients I work with are nervous about injecting too much colour, fearing that it can be overpowering. But introducing colours in the right way can enrich a space and enhance a mood, bringing warmth and lifting the spirits. Most of us can combine two colours. But add in a third and a fourth, with layers of texture and pattern, and you create something that is inviting and unique. My mission is to empower you to create your dream home, one that truly reflects your personality and one that you're proud to show off to family and friends.
Need help to make a new home your own?
I'll help you get your old pieces working in their new space, with a scheme that flows through all your rooms.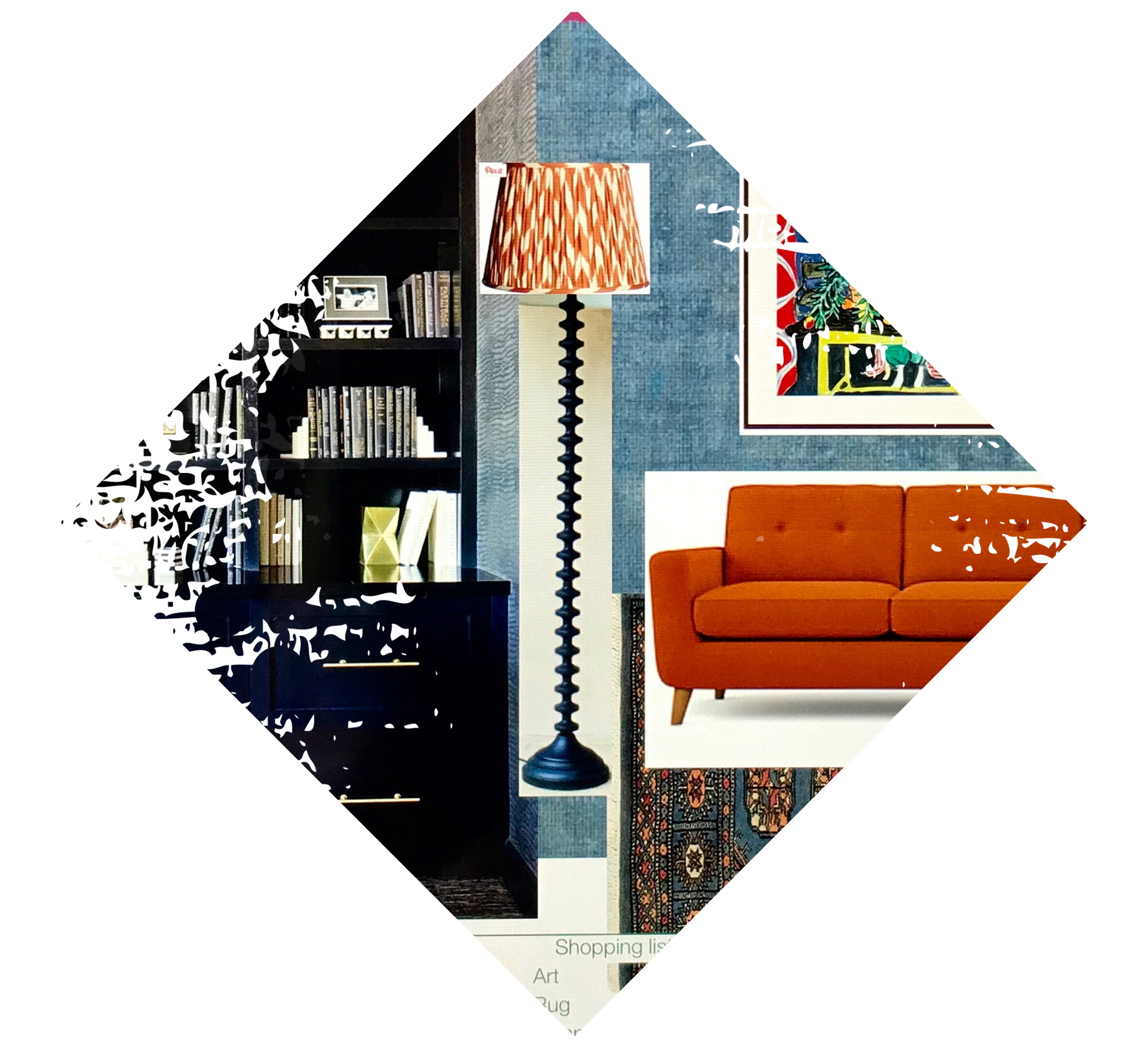 Fancy revitalising a tired home?
You'll be surprised by the magic we can create by simply moving things around and injecting a touch of colour.
Don't just add square metres to your footprint, let's create a stunning environment that works for every member of the family.
Kay is an absolute joy to work with. She is friendly, professional and non judgemental. As someone who is absolutely rubbish at home decor I was a bit nervous about how things would go and making the wrong choices but she spent time listening to our likes and dislikes and worked with us till we got there. The plan isn't something I would ever have got on my own but I LOVE it and can't wait to see the finished version.